Online shopping and trading of products or services are referred to as e-commerce solutions. As a growing number of individuals choose to buy things online for convenience and accessibility, it has grown in popularity over time.
Your online business can prosper with the correct eCommerce platform. With a multitude of eCommerce platforms readily available choosing the best option for your business is critical. Two of the most well-known eCommerce platforms that are widely used in recent times are WooCommerce and Shopify. According to an estimation, there are almost five million users combined between the two platforms who have reportedly made billions of dollars worldwide.
WooCommerce vs Shopify, the frequently growing platforms, will be compared in this Blog to help you choose the right one for your E-commerce business. Prior to moving towards our detailed comparison between the two platforms, it's essential to go over the key points and underline the unique features of each platform.
What is Shopify?
Shopify is a well-known eCommerce platform founded in 2006. It is a user-friendly eCommerce website builder that is most preferable for small businesses to create their online store and sell their products on any platforms like social media, third-party marketplaces, other blogs & websites through SMS, mail, etc. & earn revenue. Shopify also aids small businesses that have brick & mortar stores by selling POS (Point-of-Sale).
Shopify is an exclusive eCommerce platform. One will not need to worry about buying a separate hosting package, registering a domain name, or setting up any software. Just register a Shopify account and you may launch an online store immediately.
Technically, Shopify is a software-as-a-service platform based on subscription. It consists of four subscription plans and all these standard plans offer a comprehensive range of offline and online selling tools along with supporting a modern online store. Small businesses can use Shopify's POS (Point-of-Sale) for their traditional street stores.
For eCommerce businesses who are looking for an absolute solution, in the battle between Shopify vs WooCommerce, Shopify is the best choice as it supplies everything from payment processing, and inventory management to discounts on shipping and even loans to a few sellers who need it. Along with choosing the Shopify platform, businesses need to choose the right web development services for the complete business establishment.
What is WooCommerce?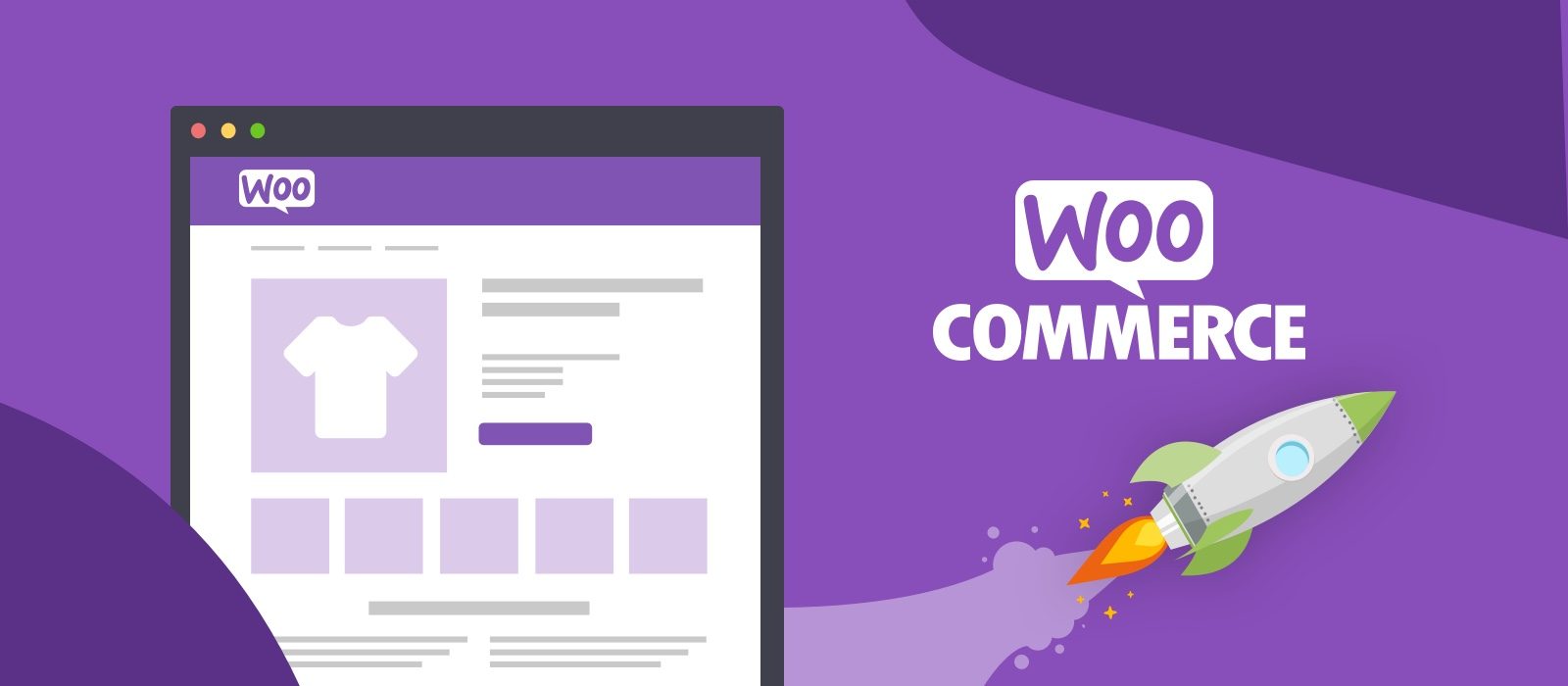 WooCommerce is an open-source software solution, launched in 2011 by the WooThemes company. It is a flexible solution majorly constructed for WordPress- based websites and useful for building online eCommerce stores for both small and large enterprises.
A typical website owner can convert their website to a fully functioning and feature-rich eCommerce online shop with WooCommerce software solutions. It is a WordPress development service that offers you to create your eCommerce website in just a few clicks. WooCommerce aims to provide you with complete authority over your online store with a large ecosystem of extensions, plugins, and templates. However, to run it smoothly, you must pick a reputable web host.
The main difference between WooCommerce and Shopify and the best part of WooCommerce is it is absolutely free, users can download plugins from the WordPress Plugins directory and start building their dream shop. Plugins consist of thousands of extensions offering unique functionalities to users to integrate them into their online stores.
WooCommerse enables users to easily handle their eCommerce store by showcasing products on display properly, managing orders as well as receiving payments from multiple gateways. It has a user-friendly interface for beginners as it doesn't require expertise in coding and IT to create an eCommerce store on WooCommerce.
WooCommerce vs Shopify: Let's Begin the Battle.
Topics
WooCommerce
Shopify
Duration of a free trial
WooCommerce and WordPress are open-source as well as it is free.
The free trial duration for Shopify is 14 days without credit cards.
Hosting & Domain
Users will have to buy their own domain.
Hosting and Domain are not included.
Users can buy their domain from Shopify and can also use the free subdomain of Shopify. It is included.
Transaction fees
Woo is free to download but with You have to shell out a domain name price and pick on a hosting provider. These may differ, with hosting charging approximately $120 per year and domain name registration approximately $15.
Basic Shopify Cost starts at $29 per month. The $79/month intermediate package from Shopify is the ideal choice for expanding businesses that sell online or in-person. The comprehensive Shopify, which costs $299 per month, is the best option for growing organizations that need comprehensive reporting.
Platform
Open-source with no limitations, can be upgraded.
Only supports drag and drop and extra plugins. A closed platform.
Customer Support
Users can submit a help request and get a ticket through an extensive support tab.
Provides an extensive support library. Additionally, it enables one to speak directly with a specialist via phone, live chat, email, Twitter support, etc.
Number of products
Unlimited product inventory.
Unlimited product inventory.
SSL certificate
It's not included users will have to buy plugins according to their needs.
If you purchase Shopify you get an SSL certificate included in it.
Design & customization
Full customization – you are free to work with any template you want and make whatever changes you would like to.
Restricted options for extensive customization; 70+ themes for you to pick from; ability to alter your website's HTML/CSS
Payment Gateways
At present, the WooCommerce website supports 80 different payment channels.
The bank account of the owner is connected to Shopify Payment. You are free to utilize any third-party plugin especially if you reside in a nation lacking the Shopify Payment gateway.
Data access
You have access to manage, host, and control your data access.
All your data access is with Shopify. It is the host of your data.
SEO Tools
There are many plugins for WordPress which provide immediate feedback to improve the ranking of your SEO page.
Shopify enables its users to add title tags, descriptions, and URLs for web pages, blog posts, and more.
Offline & online use
It is used online only.
It can be used online as well as offline if you purchase a Shopify point-of-sale kit.
Available extensions/apps.
It is open-source, consisting of unlimited outside extensions to modify the online store.
It is not open-source but still users can download apps for additional features.
WooCommerce or Shopify, Which is the Right Choice?
Two of the most popular e-commerce platforms worldwide are WooCommerce and Shopify. While it is imprudent to choose an eCommerce solution simply on the basis of popularity, it is interesting to compare the number of users of each platform.
When we look at the market of eCommerce, in the race of WooCommerce vs Shopify, Twenty-one percent of the top one million e-commerce websites utilize Shopify. But on the other hand, WooCommerce is the online store platform of choice for Twenty-three percent of these top websites.
The main reason for the popularity of WooCommerce is it is free to use. It is auto-suggested when a new user signs in to WordPress. Shopify is simple to operate and optimize. Its main cons include it is less customizable as compared to WooCommerce because of being a closed platform.
On the potential websites, WooCommerce might be slightly more popular. But both eCommerce solutions Shopify and WooCommerce have plenty of opportunities to expand in the business world.
To Sum Up,
Both the eCommerce platforms, WooCommerce and Shopify are outstanding in accordance with their respective benefits. You need to choose the one which is best suited for your eCommerce website. We hope this comparison of WooCommerce vs.Shopify will help you choose the best platform for your company.
WooCommerce is open-source, flexible, and suitable for all enterprises small or large, with a wide range of plugins and extensions and better for users who are familiar with WordPress while Shopify is easy & simple, most suitable for small businesses, and works online as well as offline providing easy setup, genuine support, and user-friendly interface. You can choose any of the ways as both platforms are amazing in one or another way.
If you've decided to go for either WooCommerce or Shopify for converting your regular website, you can use the Cart2Cart service to complete the process quickly and automatically.
Are you an eCommerce business owner, looking for the best web development services for your eCommerce website to be built on Shopify or WooCommerce, Nevina Infotech is here at your service. We are serving the best to our valued customers with the experience of decades in web app development.
FAQs
Who Can Benefit the Most from Shopify?
Those businesses who are looking for a trouble-free and easy way to create an eCommerce website should choose Shopify. The process of configuration is quick and simple with limited pricing plans as well as no separate hosting price. Most beneficial for small businesses and beginners.
Is WooCommerce Taking a setup price?
The WooCommerce platform has no price for setup and also doesn't cost any monthly or annual fee. For any transaction made using credit or debit cards issued in the United States, you are charged 2.9% + $0.30. There is an extra 1% cost for cards issued outside of the United States.
Why should I choose WooCommerce over Shopify?
Shopify and WooCommerce are both ideal options for starting an online eCommerce business. WooCommerce has a minor advantage because of how simple it is to use and the variety of extensions that make it so flexible. Although Shopify provides certain customization alternatives as well they are less extensive.
Read Also: